Chilean Patagonia, a region of astonishing natural beauty, is a magical corner that attracts travelers from all over the world. With its vast expanse of land and rich biodiversity, this part of the world is a paradise for nature lovers. In this article, we will explore the 5 most visited tourist destinations in Chilean Patagonia and discover why they are considered hidden treasures in the southernmost part of Chile.
Torres del Paine: Natural Wonder
Torres del Paine National Park is undoubtedly one of the most breathtaking places in Patagonia. This park is known for its majestic granite towers, deep blue lakes, and a variety of hiking trails that offer spectacular views. During your visit, you can explore the wonderful biodiversity of the region, from guanacos and foxes to the majestic Andean condor. Each trail takes you through ever-changing landscapes, from lush forests to ice fields, ensuring a unique experience on every hike.
In addition to the natural beauty, the park offers opportunities for wildlife observation. Amateur and professional photographers will enjoy capturing the wildlife and stunning landscapes. Furthermore, Torres del Paine has a well-developed tourist infrastructure, including accommodation in lodges and campsites, making your trip planning convenient.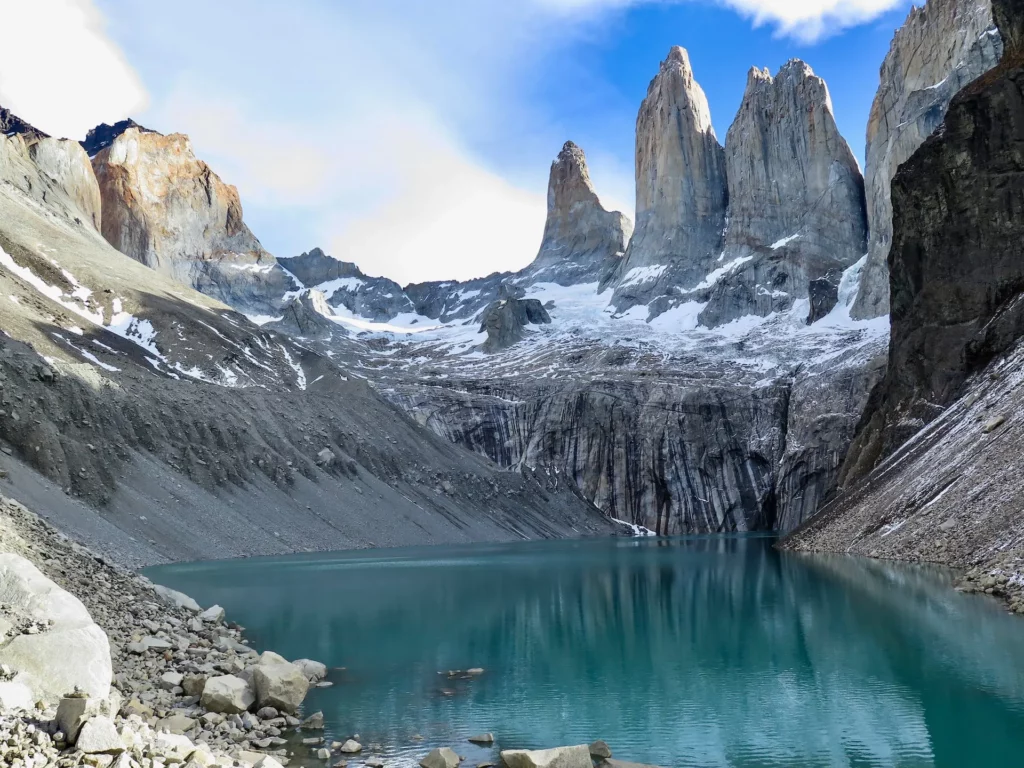 The Majesty of the Carretera Austral
The Carretera Austral is a hidden gem in the Aysén region. This winding road stretches through Chilean Patagonia, passing through dense forests, crystal-clear rivers, and impressive glaciers. It is a journey in itself, full of adventures and ever-changing landscapes. During your journey, you will have the opportunity to explore natural beauty at its finest.
The Carretera Austral extends from the city of Puerto Montt in the Los Lagos Region to Villa O'Higgins in the Aysén Region, covering a distance of over 1,200 kilometers. Along this route, travelers can enjoy a variety of landscapes, including mountains, glaciers, rivers, lakes, and forests. It is also close to Queulat National Park, which houses an impressive hanging glacier.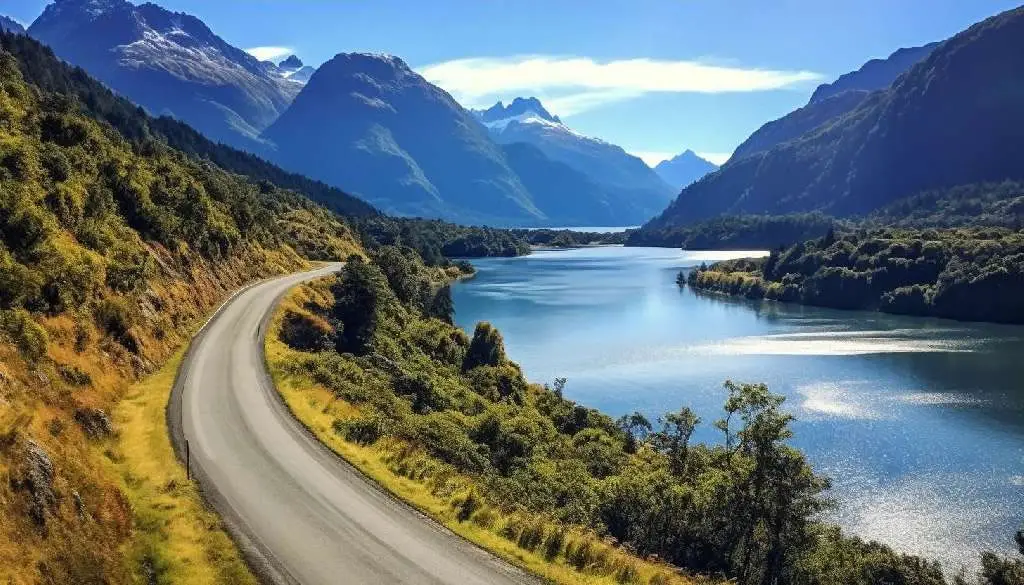 The Carretera Austral also takes you to charming towns and villages where you can experience authentic Patagonian culture. Outdoor activities are plentiful, from fly fishing in mountain rivers to kayaking in fjords. This route is ideal for lovers of photography and nature, since each bend in the road offers a new surprise.
Chiloé: Cultural and Natural Charm
Isla Grande de Chiloé is a gem that combines cultural charm and natural beauty. The famous stilt houses in the city of Castro are an example of the island's unique architecture, built on stilts in the water. Additionally, the island is known for its rich tradition of fishing and craftsmanship, which can be explored in local markets.
Isla Grande de Chiloé is the main island of the Chiloé Archipelago, located in southern Chile, in the Los Lagos Region. It is the largest island in Chile and the second largest in South America after Tierra del Fuego. Chiloé is known for its natural beauty, rich culture and traditions, and distinctive architecture, including the famous stilt houses, houses built on stilts in the water.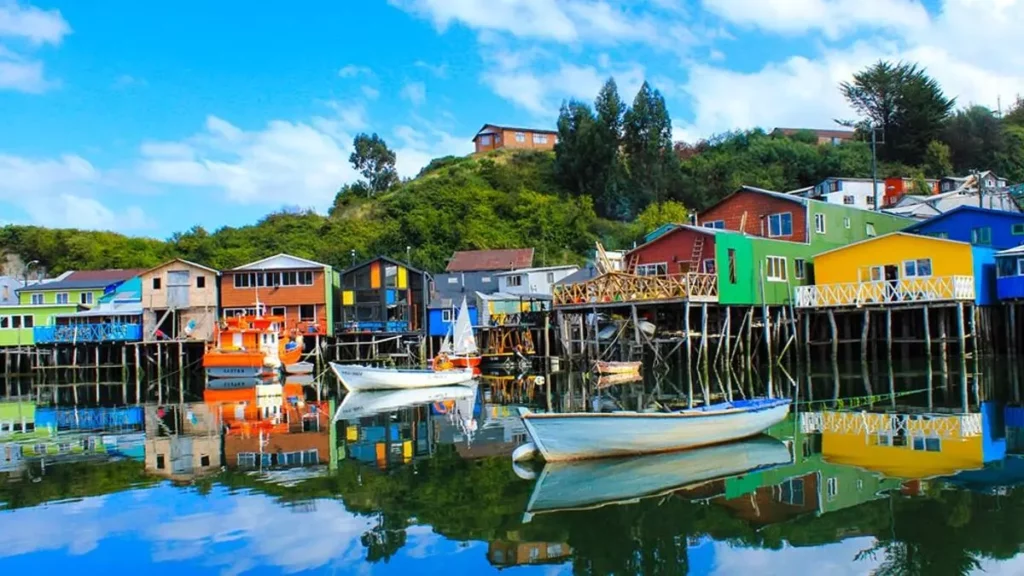 The island of Chiloé has great historical and cultural significance in Chile. It is famous for its craftsmanship, such as colorful wooden shingles used in the construction of Chiloé's houses and churches, many of which are UNESCO World Heritage Sites. It is also known for its cuisine, which includes seafood and potato-based dishes, such as the traditional curanto, a dish cooked underground.
The ancient alerce forest in Chiloé is a natural treasure that deserves a visit. These ancient trees, some of which are over 3,000 years old, will immerse you in a world of mystery and beauty. The island is also a paradise for bird lovers, with birdwatching opportunities on the coast and wetlands.
Puyuhuapi: Water, Forests, and Hot Springs
The small town of Puyuhuapi is a natural retreat where water, forests, and hot springs come together in a unique experience. The natural hot springs are a highlight of this place, where visitors can soak and relax while enjoying panoramic views of the surroundings.
The trails of Puyuhuapi will take you through lush forests, where you can explore hidden waterfalls and a diversity of flora and fauna. Abundant vegetation and wildlife make this place a paradise for nature lovers. Fly fishing is another popular activity in the area, as nearby rivers offer opportunities to catch trout and salmon.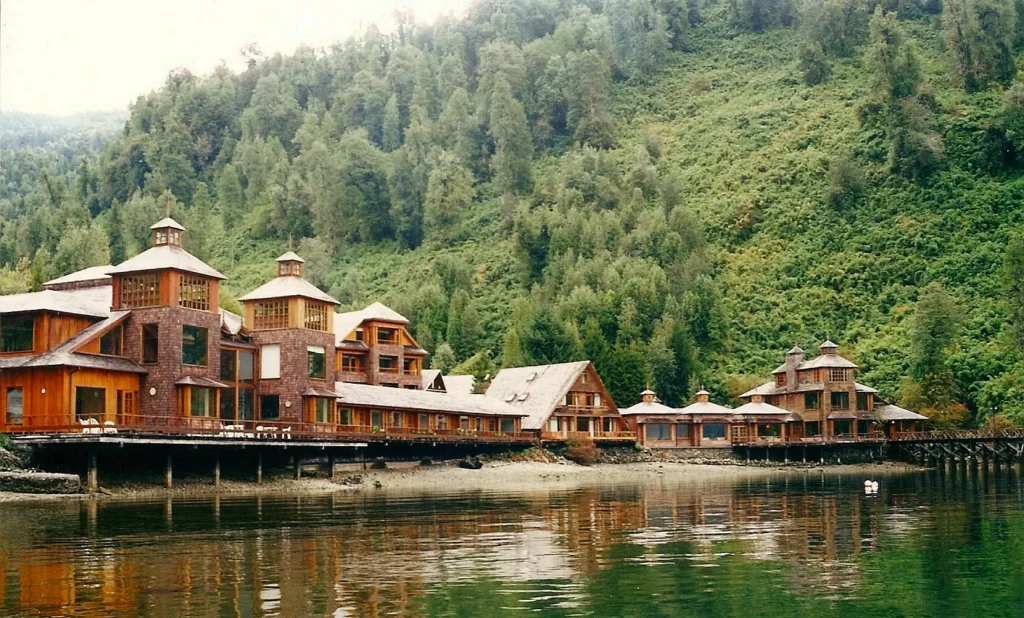 You Will Always Have an Unforgettable Experience in One of the 5 Most Visited Tourist Destinations in Chilean Patagonia
Chilean Patagonia exceeds all expectations as a destination. Each of the mentioned destinations offers a unique and authentic experience. Whether you seek the excitement of exploring national parks, the beauty of natural landscapes, or the cultural richness of the region, Chilean Patagonia has something for all travelers.
Frequently Asked Questions
1. What is the best time to visit Patagonia in Chile?
The best time to visit Chilean Patagonia is during spring and summer, from October to March. The weather is warmer and suitable for outdoor activities. However, keep in mind that Patagonia is known for its variable weather, so it's advisable to pack suitable clothing for various conditions.
2. What types of accommodation are available in Patagonia?
Patagonia offers a wide range of accommodation options, from luxury hotels to cozy hostels and campsites in nature. In Torres del Paine and other popular destinations, you'll find lodges and camps that offer a closer-to-nature experience.
3. Is it necessary to book in advance to visit Torres del Paine?
Yes, it is highly recommended to make advance reservations if you plan to visit Torres del Paine during the high season. Accommodation capacity is limited in the park, so securing a spot is crucial for enjoying your visit.
4. What types of adventure activities can be done in Patagonia?
Hiking and Trekking: Patagonia is famous for its world-class hiking and trekking trails. From easy walks to challenging ascents, you'll find trails suitable for all experience levels. The changing landscapes, from mountains to glaciers and forests, make each hike a unique adventure.
Mountaineering: For climbing enthusiasts, Patagonia offers some of the most challenging and exciting mountains in the world. Climbing the iconic Torres del Paine or Cerro Fitz Roy in El Chaltén is a dream come true for climbers.
Bird Watching: Patagonia is a paradise for birdwatchers. With a diverse range of species, from Andean condors to penguins, you'll have many opportunities to see birds in their natural habitat.
Fly Fishing: The rivers and lakes of Patagonia are ideal for fly fishing. You can cast your line for trout and salmon in crystal-clear waters surrounded by natural beauty.
Kayaking and Canoeing: The region's rivers and fjords offer exciting kayaking and canoeing adventures. You can paddle among icebergs, explore sea caves, and enjoy wildlife from the water.
Skiing and Snowboarding: During winter, Patagonia becomes a paradise for skiing and snowboarding enthusiasts. Ski resorts like Cerro Catedral in Bariloche offer quality slopes and powder snow.
Whale Watching: In the Aysén region, you can embark on thrilling whale-watching excursions in their natural habitat. Watching these majestic marine creatures is a moving experience.
Ice Climbing: For adventurous souls, ice climbing on Patagonia's glaciers is a unique experience. Exploring ice caves and climbing ice formations is an exciting challenge.
Mountain Biking Tours: Patagonia features scenic routes perfect for mountain biking. You can ride through forests, cross rivers, and enjoy the natural beauty while cycling.
Stargazing: The low light pollution in the region makes Patagonia an exceptional place for stargazing. You can admire the impressive night sky and constellations on clear nights.
These are just some of the adventure activities you can enjoy in The 5 most visited tourist destinations in Chilean Patagonia. Whatever your passion, this region offers the opportunity to explore it to the fullest.